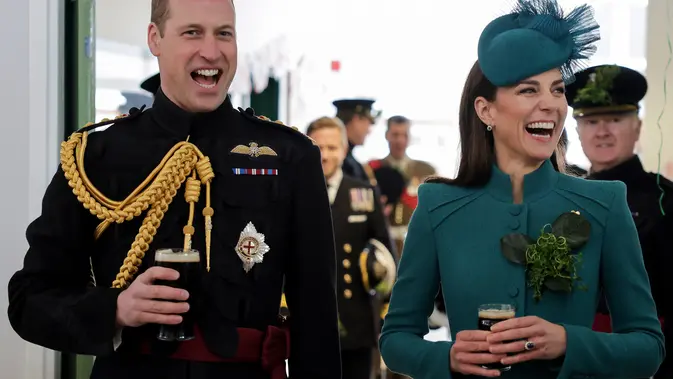 Raja Charles, Ratu Camilla, Pangeran William dan Putri Kate diperkirakan akan melanjutkan tradisi dan memperingati Hari Peringatan di Inggris akhir pekan ini. Mereka, bersama dengan anggota keluarga kerajaan lainnya, akan menghadiri Royal British Legion Festival of Remembrance di Royal Albert Hall dan National Service of Remembrance, juga dikenal sebagai Remembrance Sunday, di tugu peringatan perang The Cenotaph di London.
Sementara itu, Pangeran Harry dan Meghan Markle sudah memperingati Hari Veteran. Pada Rabu, 8 November 2023, Yayasan Archewell milik Duke dan Duchess of Sussex berbagi berita bahwa keduanya "menghabiskan pagi hari bersama para veteran dan anggota dinas aktif serta orang-orang yang mereka cintai di Camp Pendleton di San Diego, California."
Sore harinya, mereka berangkat lagi untuk menghadiri peresmian fasilitas Warrior Fitness Program West Coast milik Navy SEAL Foundation di San Diego, beberapa jam perjalanan dari rumah di Montecito, California. Meghan (42), dan Harry (39), mantan kapten Angkatan Darat Inggris dan veteran perang Afghanistan, secara rutin memperingati Hari Veteran dan Hari Peringatan sejak mundur dari peran kerajaan mereka pada tahun 2020.
Duke dan Duchess of Sussex keduanya dengan sedih mengenakan pakaian tersebut. Pin poppy merah untuk pertunangan kejutan kedua mereka pada Rabu malam.